Medallion Health Care Services
Empowering Individuals, Enriching Lives & Impacting Communities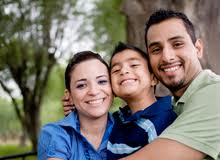 Medallion Health Care Services, LLC aims to provide exceptional support services through Mental Health Targeted Case Management. Our agency works with individuals in order to assist them with receiving the best services necessary for recovery and self-sufficiency. We are here to help individuals and families make the best use of mental health services and to ensure that the services respond to their needs quickly and efficiently.
Mental Health Targeted Case Management helps adults with a serious and persistent mental illness (SPMI) and children with a severe emotional disturbance (SED) gain access to needed medical, social, educational, vocational, financial and other necessary services as they relate to the recipient's mental health needs. MH Targeted Case Management involves the facilitation of the Service Planning process to include family, friends,monitoring and evaluating the effectiveness of interventions as evidenced by symptom reduction and progress towards identified goals in the Service Plan; coordination and oversight of initial and ongoing assessment activities; and ensuring linkage to the most clinically appropriate and effective rehabilitative services.
Many families with an adult or child who has a mental health disability have an increased need for support and assistance. Families may need help to understand their loved ones condition and to learn how to work effectively with them. This allows us to focus on the needs of the individual by creating obtainable short and long term goals.
Providing case management and parenting support services to individuals throughout Volusia, Flagler, Orange, Seminole, Duval and Clay Counties.
Case Management– Individuals seeking to enroll in services have a current mental health diagnosis, presenting symptoms, need behavioral support, or display at-risk behavior.
Parenting Support– Individuals/ Couples experiencing difficulty with parenting, needing increased knowledge for parenting, have limited or no support system, in need of accessing services to assist with meeting the needs of their selves and children.
Services are covered through Florida Medicaid (Sunshine Health, Magellan Complete Care, Staywell/ CMS). Medallion also accepts private pay under a sliding fee scale. Please Contact Us for additional information.